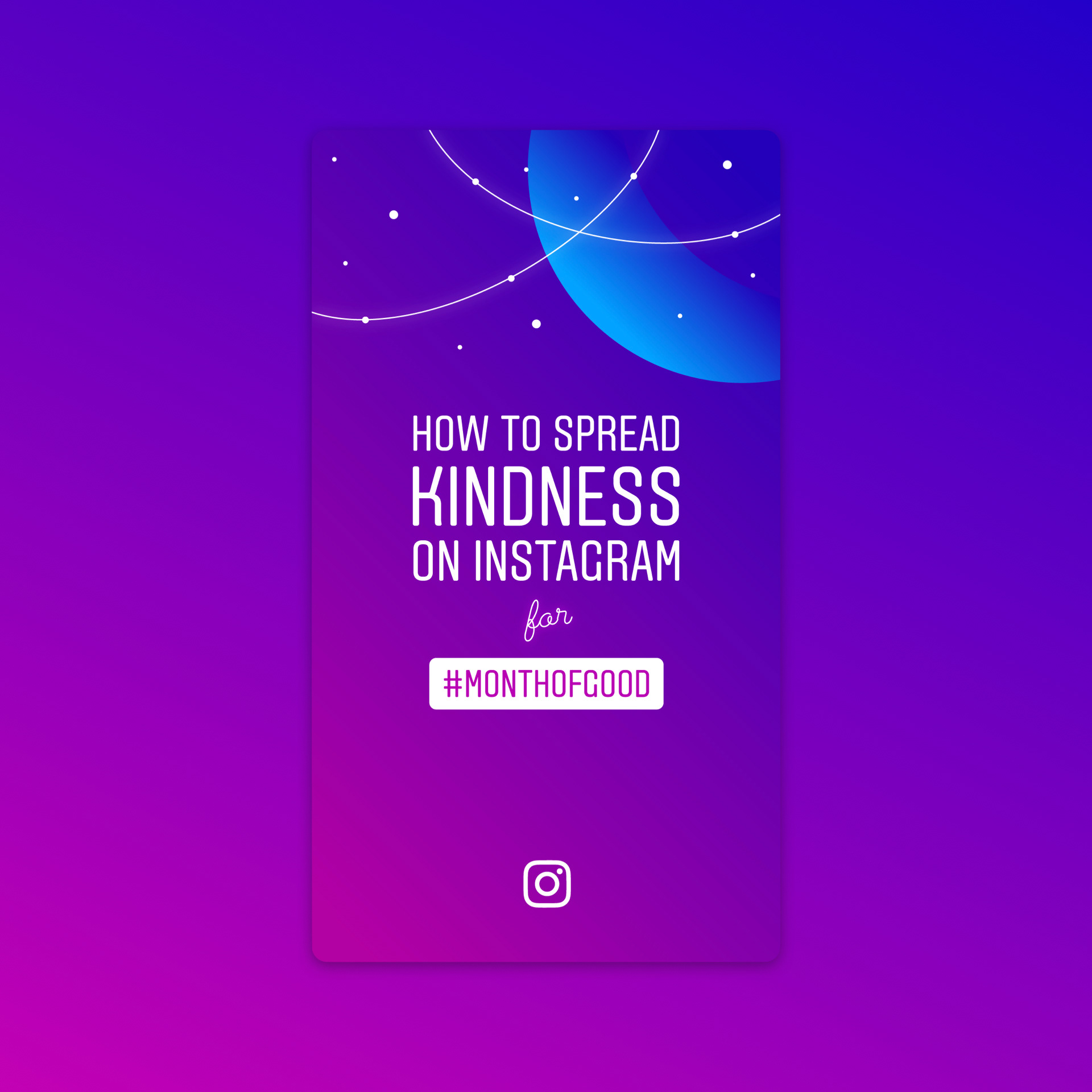 BACKGROUND
Over 2 billion people observe Ramadan, making it one of the biggest global cultural moments of the year. People from all over the world come to Instagram to share their experiences and celebrations throughout the month, and there were over 16 million uses of the word 'Ramadan' on Instagram in 2019 alone. In an effort to bring kindness and positivity to the community, Instagram celebrated in the form of a campaign called #Monthofgood.
THE ASK
Partnering with Instagram Comms in EMEA, the focus was to highlight how Instagram is a place where people can come together and create a sense of community through performing acts of good during Ramadan – particularly during these uncertain times.
THE WORK
The Creative Department produced two sets of visual assets including a video and digital booklet highlighting seventeen acts of good, both of which were translated with the help of regional Comms partners to include versions in English, Turkish, Arabic, and Bahasa. Partnering with Instagram Comms in EMEA, we were able to tailor content to be easily shared by creators and shared with press, with a special nod to and sensitivity around the current global pandemic. Several in-app features and effects were showcased in both pieces, including the updated Lantern camera effect in Instagram Stories, to encourage people to use them to stay connected and promote kindness during the Ramadan #monthofgood.
RESULTS/REACH
With help and collaboration with creators such as @MuslimGirl (202k followers) and @Muslim (341k followers), there have been over twenty thousand posts and over seven million interactions. The work gained traction globally, being featured in 120 press articles.

ROLE
Design
Illustration